Our Mission
We exist to celebrate God's presence and magnify his name;
to bring Jesus to the people and incorporate them into God's family;
to build discipleship by teaching God's word
and Christ-like behavior fostering God's love for all.
Worship Your Way
True to our Wesleyan roots and traditions.
Traditional – 11:00AM
Love of liturgy in God's Word and song
Harrisville Borough is a small community located in northern Butler County, the center of town being located at Routes 8 and 58. Harrisville is nestled between Grove City, Slippery Rock, Barkeyville and Eau Claire, with Butler to the south and Franklin to the north.
Harrisville United Methodist Church is a "small town" church that still seeks to stimulate a revival of the Holy Spirit in our daily lives. In our worship we explore scripture to seek a deeper understanding of the call of Christ upon our lives. We strive to take this message of Good News out to others while serving those in the community in need.
"Open Hearts, Open Minds, Open Doors" is the foundation of our Wesleyan theology. Through worship, outreach, study, mission and active community engagement we seek to be ambassadors for Jesus Christ in the world, redeemed by Christ's blood and God's infinite grace.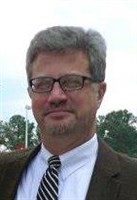 Rev. Ken Miller
Pastor
Mr. Don Connell
In Memory of Don
Chancel Choir Director
Mrs. Kristine Henley
Church Se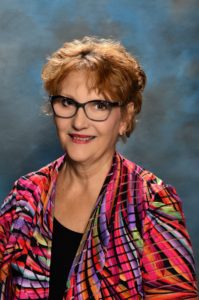 Secretary

Our Ministries
What are your gifts?
Children's Ministries
Children are God's most precious gift. They are the future. Many parents pick their church based upon how their children are taken care of. It is our goal to partner with you to give each child a foundation of faith to stand on for the rest of their life. This is done through music, songs, stories, safety and loving care.
Youth Ministry
HUMC Youth Group welcomes
7-12th Graders for
meetings twice per Month on Sunday Evenings
Leaders: Traci Foster & Kathy Canter
Music Ministries
We believe that music is an essential part of worship, though we understand that not everyone likes the same style of music. Our Praise Band leads Contemporary Worship through a number of songs which are familiar to those who listen to Christian radio regularly. Our Chancel Choir provides sacred music for Traditional Worship and leads the congregation in singing classic Protestant hymns. Both of these teams are always open to adding musicians wishing to enrich their spiritual life and that of others
Prayer Blanket Ministry
Our blanket ministry has become one of the most active (and rewarding) ministries of the church. Our team cuts, ties and embroiders prayer blankets which are made available to anyone who may be sick or grieving. We bless every blanket before it is delivered to the intended recipient.

Teaching
Sunday School begins at 9:45AM
Children Under 12
Our Children's Christian Experience Program is the highly rated Deep Blue curriculum.
Teens & Tweens
Our Teens & Tweens Class discusses contemporary challenges facing today's youth and what scripture offers as guidance.
Disciples Group
Our Disciples Group adult class focuses on in-depth bible study, rooted in the historical Wesleyan Tradition.